Black Blood, Book One by John Hennessy
From Goodreads:
Vampires, witches, magic—no one in the Sanctuary, home of the survivors of the nuclear apocalypse, believes in such imaginary creations, including Aberdeen Dareday. That is until the day Abby wakes up with black veins bulging under her skin. The day she learns everything she's been told about the world is a lie. Forced to flee humanity's last refuge because of her abnormality, and the corpses left in its unexplainable wake, she finds herself on the run in an entirely new world. A world in which darkness reigns, full of supernatural creatures bent on her execution.
When all seems lost and facing certain death, Abby is saved by Ash, a quiet yet striking young man who shares her black blood, and her mysterious powers. Unfortunately Ash, like Abby, doesn't know how to wield them, but he might know someone who can help, if they can find her before it's too late. Now hunted by everyone from vengeful humans, to the alluring vampire Prince of Texas, to the Lord Alpha of the largest werewolf pack ever to exist, Abby must discover what is so special about her black blood if she hopes to live and fight another day, but time stands against them as their enemies close in for the kill.
Story
Let me just say that I was a bit confused when I read the story. The book opens with Abby having "killed" a scientist/doctor. Another scientist tells her to calm down, that they can help her, etc. Then she runs. Apparently, she's in some sort of facility – a sanctuary where people live; ergo, I thought this was either a dystopian or post-apocalyptic young adult story.
But when Abby escaped from Sanctuary, I learned that she needed to confront aliens, vampires, werebeasts, and sorcerers. And that the world has really gone to hell, with rarely any normal humans in sight.
Let me tell you, I was as confused as Abby. The world is obviously post-2016, but people talk like they're from the Middle Ages or the 19th century. Must be because they're ancient beings and stuff.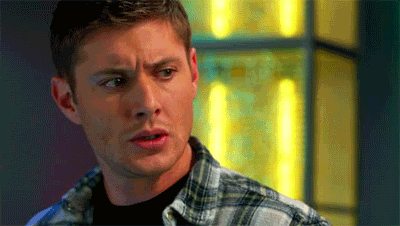 Anyway, the premise is interesting, but if you're not into the "special snowflake" kind of protagonist, then better skip this one.
Characters
Abby is an abnormal abnormal. Yes, even among the freaks, she's a freak. Not bad and pretty interesting since this is a fantasy/dystopian story. It's just that it can be a bit annoying since she can do almost everything – immune to this and that, can read this and do that, etc. Also, her only flaw is probably that she doesn't know much about the outside world yet, as she had been living most of her eighteen years inside the Sanctuary.
Abby meets Jasper first, a werebeast who risks his life to save her. But something disastrous happens and they're separated. Abby spends the rest of the novel with Ash, a witch like her, who tells her that witches hunt werebeasts (this is crucial to the story, but as far as I know, it's not about a love triangle).
There are a lot of badass and competent female fighters in this story, which is a relief since Abby learns that only she can help Ash to become the greatest wizard the world will ever know, blah blah. Hmmm, what does this mean for Abby? For the world taken over by aliens? For the next few books?
It's an okay read, and if you like your magic spells with supernatural creatures and an alien race, give "Black Bloods" a shot. Plus, characters using crossbows and daggers and wands *wolf whistle*.
Published: July 10, 2015; Innovation Today | Amazon | Goodreads
A New Year
So I wasn't able to post anything during the holidays, but I think it's not too late to welcome the new year with some gratitude, reminiscence, excitement, and expectations.
My blog will almost be a year now, and I'm so glad for having started this. I've met so many new people and readers like myself. What a great revelation!
2016 is a promising year and I'll definitely make the most of it!