I couldn't ever imagine the Whyborne & Griffin series possibly getting better, but it did. "Fallows" is the latest book in Jordan L. Hawk's bestselling paranormal series.
In this story, an attempt on Whyborne's – or Griffin's – life in Widdershins, a dead man, a threat, and a strange magical sphere send Whyborne the philologist sorcerer, Griffin, his husband and a private detective with the ability to see magic and arcane power lines (called "shadowsight"), Christine, Whyborne's best friend and a brilliant archaeologist who's also a sharpshooter, and Iskander, her husband who used to be a warrior from an ancient Egyptian line, to Fallow, Kansas, a small farming town where Griffin grew up.
If you've already read the first seven books, then you will know that Griffin going back to Fallow won't be painless. There were so many secrets, regrets, and guilt surrounding Griffin's and Whyborne's families, and while Whyborne was able to settle his, Griffin will come to face his fears in "Fallow".
Jordan L. Hawk wrote in her blog that Griffin's story was always a challenge for her, but to be honest, I love Griffin's POVs. I loved learning about this man who was interesting and different from Whyborne. And I really love reading about his thoughts, which, if not about the mystery at hand or about his family, are always about his love for Whyborne <3
So let's talk about the book before I get carried away…
Fallow
Fallow is a pretty desolate place. Farms are dying, except for a few, which tells you right off the bat that something fishy's going on.
And Griffin's family is at the heart of it. See, the reason that Griffin somehow found his way to Widdershins (after the Chicago and asylum debacle), was that he was caught having sexy time with his neighbor, Benjamin.
When Griffin was sent away, he was also told that Benjamin was marrying a childhood friend, Marian. Now that Griffin is back, he finds out, though, that Marian is married to his cousin Vernon.
You'll have to read on to find out what happened, and it's a bit shocking and sad. It's also what I love about the series – it deals straight up with gender and sexual orientation discrimination.
Oh, and did you know women could vote and be elected into office in Kansas sometime during the late 19th to early 20th century? Well, I didn't (I'm from the Philippines 🙂 ). So it was definitely a breath of fresh air to see a female mayor in the story. To be honest, my mind had supplied, on default, a male mayor. When Christine expressed her joy at meeting a female one, well, I was pleasantly surprised.
Plus, I loved that the author left some history notes at the end of the book 🙂
Magic Wars
I'm a huge, huge fan of magic, and after the amazing magical fight in the last book involving a powerful vortex, a cult of magic librarians, and another cult of evil sorcerers, I was really hoping for a major magic fight. True, Whyborne was badass again, but I had always been wondering how much his power would grow considering there's a war brewing on the horizon. And it's a war that ordinary humans won't be able to survive.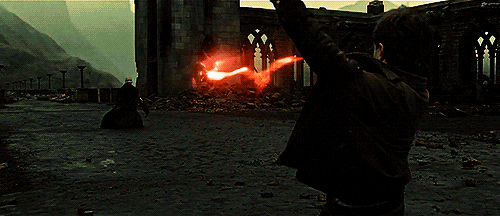 Although I've been left a bit wanting in terms of a magical face-to-face (Let's admit it, the climactic showdown of last book would be hard to one-up), I still like the story and will anticipate the next one.
Whyborne and Farm Chores
If you're a long time fan of the series, then you'll know why this one was such a crazy and funny ride. Whyborne's sole experience of poverty was eating beans and bread in a studio during his college years. And he still finds it shocking when he sees a group of family living in one tiny apartment – like, it never crossed his mind that that was a possibility!
So what happens when you put the only heir of a railroad tycoon in a farmhouse? CRAZY AND FUNNY STUFF!
We have a rooster named Diablo who targets Whyborne every feeding time, the hay that sticks to his unruly hair, and his face and clothes constantly gathering dust. So imagine that and have the time of your life.
Also, Whyborne and Christine's attempts at disguise and sleuthing are hilarious! As Griffin says, "The purpose of a disguise is to divert attention, not make everyone wonder why you're going about town with a dead caterpillar on your lip." Whyborne, your face is too boyish for an actual mustache. Just accept it.
Widdershins Knows Its Own
I'm just putting this here because I really like this phrase that the characters keep repeating. It's like their version of "Home sweet home".
See, this is how Widdershins is:
… in other cities one didn't usually hear muffled chanting after dark, or that cloaked figures would attract suspicion. He'd (Griffin) even complained of the carols our first Christmas together, claiming 'Blood on the Altar' wasn't a staple of the holiday season… there was a bit more grave robbing than could be account for, especially in a town with no medical school… it was inadvisable to go too far into the local forest, if one didn't wish to vanish without a trace… it was founded by sorcerers and inhabited by ketoi hybrids, and ghul hybrids, and enough people went mad we'd needed our own insane asylum before I destroyed it, and… Oh God. It was a horrible murder town, wasn't it?
But we love Widdershins all the same 🙂
Published: Indie; August 5, 2016 | Amazon | Goodreads