This was such a lovely story. I'd say as a romance comedy/story about life, it's fun, it's sweet, and heartwarming.
Jill Stevens is about to turn thirty in a month, but in one day, she doesn't just NOT make partner at the law firm she'd dedicated her entire life to, but she also gets fired! She gets home to find her boyfriend (partner at the firm) cheating on her. The next day, she moves out back to her parents' house.
And that's when Jill comes across a list she made when she was in high school. It was a list of 30 things she wanted to accomplish before turning 30 (thanks to their bitter teacher who wished she had done all the things she wanted to do before cementing her life).
Characters
The characters were all sweet, funny, and just really integral to the story. Jill is a funny girl, but she's not ditsy or crazy. Funny things do happen to her, and she might not have been able to achieve the things on her list if not for her friends, Liz and Chris.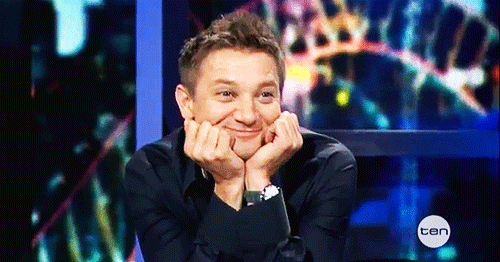 Liz is married to her college sweetheart. A stay-at-home mom with three boys, Liz sometimes wish she could have had the time to do other things she wanted before having a family to take care of. Chris and Jill once dated in high school, and now, Chris is helping her with her list that includes kissing a stranger (who called Jill a cougar, the nerve!), riding a roller coaster (yup, she hit her mouth on the bar, and it bled, and got a picture taken of and showed on national TV), and writing a book/blog, among other things.
Romance
Aw, the list really was nice, and it makes you want to create your own list. Sure, there's romance, but it doesn't engulf the entire story. I felt, when I read it, that it really was about living life.
In one scene where Jill meets her ex, Brady, she admits that she made her work her life, and that she forgot to appreciate everyone else around her. When she started doing the things on her list, she realized there were a lot of things she could do and wanted to do that would make her happy. After high school, Jill was so focused on finishing school and getting a job at her dream work place.
It was only when she started on her list that she realized she could actually have fun and find meaning in other things, aside from work, money, and status.
I admit the story isn't the most unique premise I've ever come across, but it was just… warm. It was also very funny (less of a slapstick way and more of a silly-things-do-happen way).
All in all, I'd recommend this story for anyone who wants a light-hearted and funny read, and especially if you're on your way to turning 30!
 Published: Sept. 14, 2015; CAMP Publishing | Amazon | Goodreads | Barnes&Noble