You know that feeling when you're reading a book and you just have to stop and relish the moment that you can't flip the pages or do anything else besides staring into space? It could be that moment of revelation or epiphany. It could also be that amazing scene where a character does something absolutely epic and you just want to hold on to that mental image a little bit longer. When these things happen to me when I read, I often find myself fishing for my phone and looking for the song that fits the scene or the emotion I feel.
Even if you can survive without music in your ears, it can be pretty cool to have a movie playing in your head – with your fave playlist to make the reading experience more interesting. In fact, when my students submitted their short stories to me before, some of them had this note written on the first page: "Author suggests listening to <insert song title here>." Well, why not try it, right?
So, here's a list of my go-to songs when I just need a soundtrack to accompany my reading adventure:
1. When my hero is defying the odds or finally reclaiming her destiny – Defying Gravity (rock) by Kerry Ellis
A lot of people love Wicked (for good reason, too), but even if you're not into musical plays or green witches, the song Defying Gravity will speak to you about just getting out there and not letting greedy and cruel people bring you down. While the original version was sang amazingly by Idina Menzel and Kristin Chenoweth, this rock version by Kerry Ellis will make the hair at your nape stand on end and your spirit soar. It fits that epic moment when your hero/heroine flips the cruel oppressor the bird and rocks on.
2.  That moment when the star-crossed lovers must part – Written in the Stars (Aida OST) by Heather Headley and Adam Pascal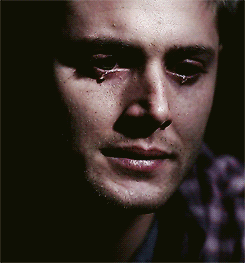 This is the absolute anthem of star-crossed lovers. The lyrics just talk about "Why us? What did we do to deserve this fate?" It's amazing. Although I don't run across much star-crossed lovers-themed stories, I know that this heart-wrenching song fits that moment when two hearts know they can't – or shouldn't even be together.
3. When a cool character (or the hero) is going to bring someone down, preferably with an army/dragons/the Hulk – My Songs Know What You Did In the Dark (Light 'Em Up!) by Fall Out Boy or Centuries by the same boy band
When I first heard My Songs, I knew this was going to be one of the Most Badass Songs in History. The song just bleeds power and badassery. If you're in the moment when a character is using all magic/power/might/wit/whatever to defeat someone, all while dressed in cool leathers, boots, daggers, bow and arrows, or swords, try listening to this song and just immerse yourself in an epic moment of cool-ness (and because I'm such a huge nerd, the link to the song is a well-crafted music video on Marvel's Loki). Centuries, from the American Beauty/American Psycho album, is similarly adrenaline-pumping. It'll give you goosebumps (the good kind).
4. When a character is on a nice, epic journey – Dragon Rider from Two Steps From Hell
Not everyone can concentrate on reading a story with a song murmuring other words in their ears. Movie soundtracks and computer game OSTs are particularly helpful. My favorite ones are primarily from Two Steps From Hell, with the tagline: Music Makes You Bolder. Dragon Rider is most appropriate for, you got it, dragon riding. But of course, not every story has got dragons or riding the winds, but I still like listening to this song when a hero (and the team) is on a journey or a chase.
5. When people are getting married! – Pachelbel's Canon in D
Aww…. Not every story ends happily with a touching wedding ceremony, but when it does, won't you just not flip the page to the next scene just yet? I know I don't – and won't – until I can etch the scene in my head, which is what makes reading so amazing. More than movies or shows, the stories we read become personally a part of us, and this great instrumental soundtrack is oh so perfect!
6. When there's peace after a long period of war; the epilogue of epic stories – Continued Story by Hitomi Kuroishi
This is one of those songs that give me goosebumps. It's a soundtrack from one of my favorite Anime shows, Code Geass: Lelouch of the Rebellion. It's a thrilling story about wars, oppression, betrayal, sacrifice, family, and power. The main character, the anti-hero Lelouch, is no one you will ever have met before. And this song can certainly make you feel a myriad of unexplainable emotions. Check out the video and the song (and the Anime when you get the chance). Listening to this soundtrack makes every epilogue or war-ending so much more heart-wrenching. I remember reading the Kingmaker, Kingbreaker by Karen Miller and I read the end with this song. I think it tore my heart in two and I had to hole myself in the room so people wouldn't see me cry desperately.
7. When the brave people are fighting for their freedom, but war is not glorified (and it friggin' hurts to keep reading!) – Braveheart OST by James Horner
I think you've probably heard of this soundtrack. It's also an amazing instrumental piece that will make you feel the pain of reading about these people (fictional or not) fighting for their lives, their families, their nation, and their freedom. Sometimes, war and fighting look cool, but when we come upon a book that just tells it like it is – only music like this can deepen the experience and make us understand and empathize with the characters more.
8. When you hate a character so badly you want to crumple the page – The Phoenix by Fall Out Boy
I remember reading this YA dystopian novel where there was this man – the head of the police force – who hated children. He beat up his own son, and I just wanted to tear him a new one. I had to put the book down for a while to calm myself and I listened to The Phoenix. It's really the song to listen to when reading that moment the bullied ones fight back (although it can be a bit more of a heated brawl than an inspirational campaign).
9. When a character has been bullied so badly and is hurting – Welcome to My Life by Simple Plan

Sometimes, there's that moment in a story when you meet a character who has been hurt, disappointed, or used and you want to scream and cry on his/her behalf. If you want that moment, listen to Welcome to My Life, which usually works when the character has had enough and wants to just express all the pain and hurt he's/she's been feeling.
10. The moment of bittersweet goodbyes and uncertain futures – The Call by Regina Spektor or Two Step From Hell's Magic of Love
Used in The Chronicles of Narnia: Prince Caspian, this song is perfect for when you're ending a story. Things are great and good, but you just have that bittersweet feeling between you and the characters. The journey (and adventure) has ended. With "The Magic of Love", you'll feel like you've finally found your way back home after a long adventure (There and Back Again, I say)! Eventually, you'll move on to a different book, a new story, but you'll never forget the ones you "grew up with" (Harry Potter – from my high school to college). I think many of us experience this feeling after journeying through with characters in epic stories. These are usually (not all) for when we dive into new worlds, see characters grow up, lead nations, have families, or reminisce past adventure (re: Bilbo and Frodo). It's what makes reading such a magical journey.
And I'm sure you've got your own little playlist somewhere, somehow. What songs do you listen to when you come upon a particular scene? Do these  songs help you? How do they touch you? Do share!